QUALITY & INTEGRATION
VAS Technology offers the technology and the support needed to provide your guests with a first-rate television experience. As an international leader in video solutions we can supply high-quality FiberOptic, Coaxial, Satellite, Terrestrial and Internet streaming solutions for your hotel rooms, and give your guests access to entertaining TV programs through multiple channels. It does not matter whether you are planning to set up a headend solution for Digital TV (DTV), IPTV or OTT – the system can be configured for your specific needs. With the rapid changes in media consumption, many hotels consider combining Internet and TV services, while at the same time hotel guests expect high image quality.
Our products ensure the highest possible image quality and can easily be integrated with an interactive TV system at any time. This way, hotels may change their strategy to a consistent IPTV supply and combine these services with attractive features, such as local hotel channels in HD. Our customers those who have embraced VAS technology solution are happy with the picture quality and features behind the system.
SOLUTIONS & FEATURES
Hospitality Integrated DTV
Hospitality In-House Channel (HIC)
Hospitality VAS Tuner + Single Remote
Hospitality End to End IPTV Solution
YOUR IN-ROOM ENTERTAINMENT SYSTEM
As technology moves forward, we are facing the time when customer entertainments are fast-moving and completely customizable. Seeing this, we are curious about what can technology do and how it will evolve following the fast-paced trend.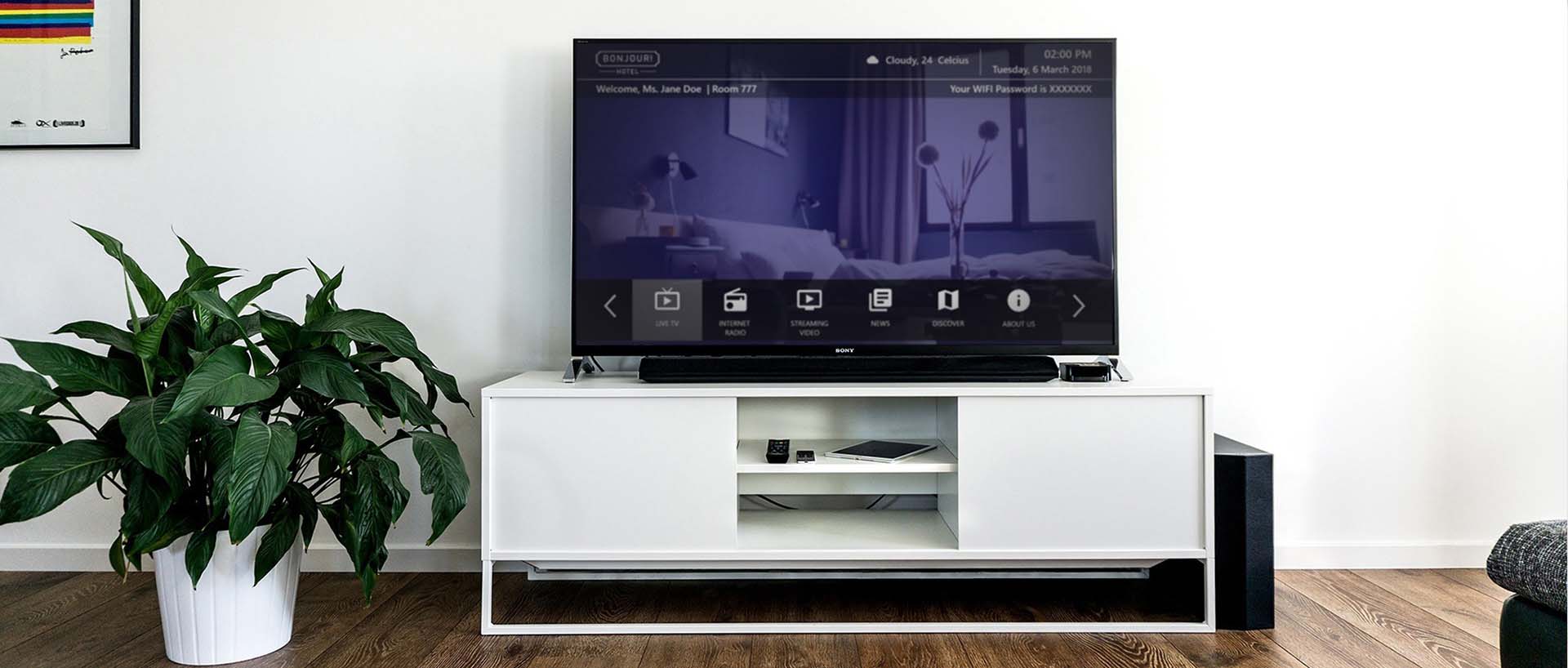 We believe your next in-room entertainment solutions should be built to accommodate the fast-paced and multiple sources of entertainment. That is why we are introducing a platform built base on the fast-paced and multiple sources of entertainment contents. With our in-house entertainment system, ease your worries with gateway to your endless in-house entertainment!
FEATURES